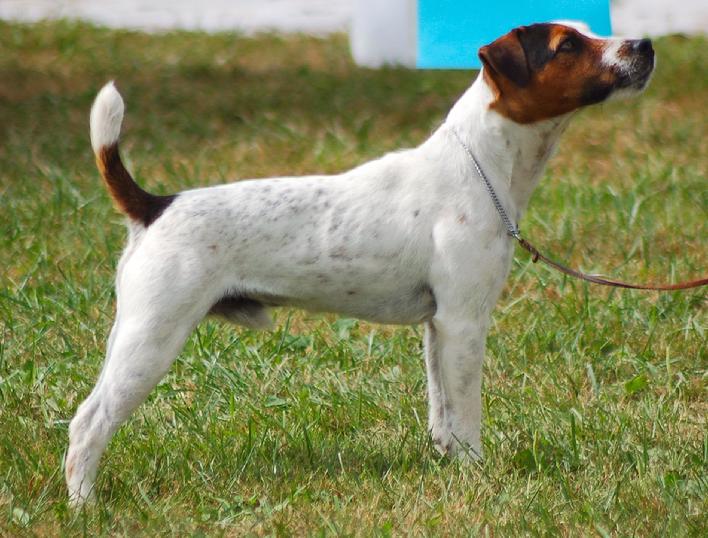 RUNAMUK ROCCO
RUNAMUK ROCCO IS BACK HOME IN OREGON NOW. ROCCO WON HIS SUITABILITY TO RACCOON/ BADGER CLASS AND GOT A THIRD IN BRED BY EXHIBITOR DOG AT THE 2014 JRTCA NATIONALS.
Runamuk Jack Russell Terriers is located in beautiful Southern Oregon, just 30 minutes from the Rogue Valley International Airport. We have been loving these unique terriers for over 25 years now, and still find them to be the greatest pets on the planet. But they are not for everyone. Jack Russells are definitely hunting dogs, with a strong prey drive, and a feisty nature that is not everyone's cup of tea. I recommend that anyone interested in having one of these terriers join your family go to the JRTCA, Inc. website at www.therealjackrussell.com, and read all of the information on these dogs before you acquire one.

WINTER LITTER PLANNED WITH RUNAMUK REGAN, AND MAD DASH GABRIEL. HAPPY HOLIDAYS TO ALL.
Michelle Davies
541-826-8901 cell 541-261-9693
483 Wren Ridge Drive
Eagle Point, OR 97524
Runamukjrt@gmail.com